SPYR INC.
US SYMBOL: SPYR
Last Price: .0402 |  Website  |  SEC Filings  |  Latest News
On the heels of last week's record-shattering 500%+ Winner, today we venture back into the Tech Sector with what could potentially be our Biggest Tech Play of 2022!
It's no secret that smart homes and connected cars are continuously evolving and creating opportunities on Wall Street.
According to Parks Associates, nearly a quarter of car owners in the U.S. report having at least one connected feature built directly into their vehicle now!
The demand for smart home products has also increased since the pandemic, as the majority of the population is working from home now.  More people are using smart devices and products more than they used to.
This puts the spotlight on an undiscovered small-cap company that markets, develops and resells Apple® ecosystem compatible products with an emphasis on the growing Multi-BILLION dollar smart home and connected car markets!
Today's Emerging Tech Play has Massive Potential as it taps into One of the Most Affluent Consumer Markets (Apple Users) that continues to Grow Year Over Year!
One of the most loyal tech consumers are Apple users.  According to Wolfgang Insight data set, the average transaction on an iPhone is 26% higher than that on an Android!
There's a problem however… Apple consumers have very few "smart" devices to choose from that integrate with Apple's Smart-Home app HomeKit, and others.
And that creates a potentially huge opportunity for Today's New Alert – trading at a mere 4 CENTS – as they develop products that are designed to empower the MASSIVE Market of Apple enthusiasts!
WE ARE ISSUING AN IMMEDIATE ALERT ON SPYR FOR THIS WEEK!
SPYR Technologies (SPYR) is a technology company which, through its subsidiary Applied Magix Inc., develops and resells Apple® ecosystem compatible products with an emphasis on the growing multibillion-dollar IoT smart home and connected car markets.
The company continues to identify and target acquisitions that will grow its footprint in the industry and expand the products it offers consumers, including companies developing artificial intelligence (AI) and smart technology products.
Products include a recently launched high-capacity USB-C car charger with two USB Type-C ports to charge multiple devices at once…. It is much faster than regular chargers on the market today!
As the smart device market continues to boom, SPYR is aiming to become a favorite name among Apple consumers and could see substantial growth as a result!
SPYR – The Acquisition of Applied Magix, Inc. Catapulted Company into a Major Market of Apple Consumers
It was on October 20, 2020, that SPYR Technologies acquired Applied Magix, Inc., a registered Apple developer and reseller of Apple ecosystem-compatible products.
With this strategic acquisition, the company entered the smart-home market.
Applied Magix operates in the IoT market and, more specifically, in the segment of the market related to the development, manufacture, and sale of devices and accessories specifically built on Apple's HomeKit® framework.
These products work within the Apple® HomeKit ecosystem and are exclusive to the Apple market and its consumers.
SPYR's Applied Magix is working to develop, manufacture and sell its own line of branded products, and will also be sourcing HomeKit products and accessories from worldwide manufacturers; vetting and selecting best-of-breed products; selling them directly, and supporting them.
In June 2021, Applied Magix launched the Company's first branded and inaugural Apple CarPlay product, MagixDrive.
The problem?
Apple consumers, the most affluent and loyal consumers of tech products, have very few "smart" devices that integrate with Apple's Smart Home app HomeKit, and others.
The solution?
Create smart hardware and software solutions exclusively for Apple consumers.
SPYR – Smart Home Tech is Thriving Right Now
There is a tremendous market opportunity for SPYR!
The Smart Home market is projected to grow from $84.5B in 2021 to $138.9B by 2026. (Source)
Who Is the Apple iOS User?
$1,212 average yearly tech spend
Spends twice as much on technology than Android users
Early adopters and younger
Younger Apple customers are willing to spend over $3,000 on Smart Home products
The Connected Car market is forecast to grow from $54B in 2020 to $166B in 2025!
Applied Magix also has the opportunity to introduce an "Apple HomeKit-focused" brand.
Planned products include: 
Apple HomeKit (Smart Home): cameras, sensors, alarms and other HomeKit-specific items. CarPlay (Apple's Connected Car system): products to enhance user experience.
Apple Product Accessories: add-ons that include adapters, cables, power sources, specialized travel accessories and more.
Apps: "Apple quality" user experience apps for third-party hardware. Specialized apps to accompany its products. Convenient utility apps for the Apple ecosystem.
Source​​​​​​​.
SPYR Announces Pre-orders of MagixStatus Cables
It was in early Feburary that Applied Magix launched "MagixCharge," a high-power, high capacity USB-C car charger with two USB Type-C ports to charge multiple devices at once.
Traditional car chargers are slow, big and often unattractive but this charger provides 30 watts of power delivery across two USB Type-C connectors which can quickly charge several devices much faster than regular chargers on the market today!
The MagixCharge is available through the Applied Magix web store as either a standalone product for $29.99 or as part of the MagixDrive TV Bundle for $199.99.
SPYR's subsidiary, Applied Magix, Inc., also recently announced the pre-orders of their new MagixStatus cables.
The MagixStatus cables and a special page for the pre-sale special will soon be available at the Applied Magix website. Learn more about Applied Magix by visiting their website at https://AppliedMagix.com.
SPYR – Company Reveals Their "Secret Lab" and an Opportunity in the Growing Crypto Boom
SPYR has excitingly pulled back the curtain on Applied Magix's "Secret Lab," and the developments and directions being explored in 2022.
The Secret Lab investigates and explores technologies and possible products – most of which might never be realized, but ultimately parts of the research will help with current products and services or may find itself woven into smart homes and connected cars.
According to CEO Dr. Harald Zink, The Secret Lab is very much like Apple's Advanced Technology Group (ATG) from years ago.
"Not everything being explored there is necessarily destined for release as a product or would necessarily see the light of day, beyond exploration and technology demos," said Zink.
Exploring innovations in crypto has led the company to exploring the actual core of the crypto market!
By exploring scalable ARM devices, SPYR believes that it might be possible to provide the crypto market with a better and more performant hardware solution to their ever-expanding mining needs.
"Namely, the mining of the various crypto coins which is still done in a terribly conventional manner and is incredibly resource intensive through the use of power, electricity, heat, cost, and so on. We have been exploring a better device to mine crypto coins – namely, a mining rig that uses significantly less power while demonstrating significantly higher performance."
– Applied Magix CEO Dr. Harald Zink
Cryptocurrency mining uses huge amounts of power—and can be as destructive as the real thing.
This is a development from the company to keep a close eye on!
SPYR – A Digital Marketing Campaign that Includes TikTok and Instagram
This month the company announced that it is planning a new digital marketing campaign.
The SPYR / Applied Magix digital marketing campaign is in the planning stages and the Company anxiously awaits its launch.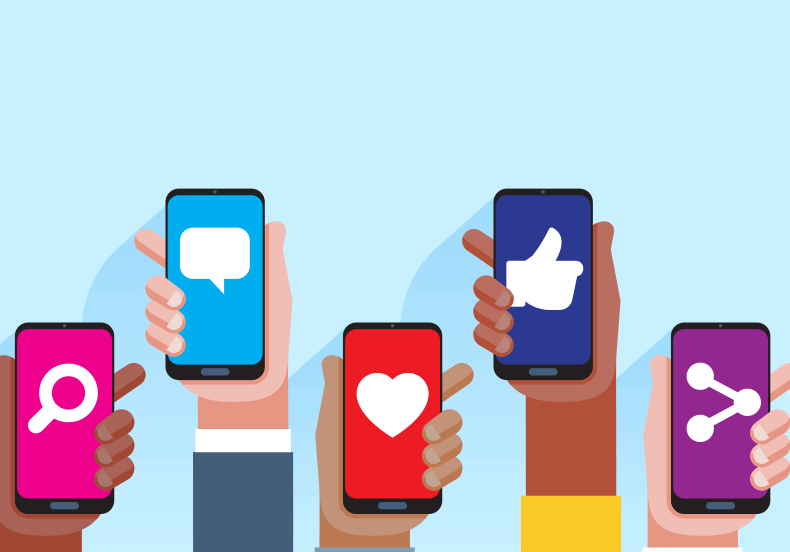 Instagram experienced a huge amount of growth in 2021. According to Semrush, based on total website traffic, Instagram is one of the world's top 10 most-visited websites globally, with 2.9 billion total visits per month. TikTok is now one of the most popular social media channels. The platform is growing rapidly with 1 billion monthly active users as of September 2021 making it a good place for engagement and reaching out to a large audience.
YouTube has 1.7 billion unique monthly visitors!
Taking on these social media giants could help to give SPYR and Applied Magix products more recognition among the consumer masses.
"We are planning to expand our marketing footprint in a more customer focused manner to the online market space. We already have a presence online with eBay and Amazon. The next phases of our online initiatives will include Facebook, Reddit, YouTube, Instagram, and of course TikTok – including influencers in these various channels."
– Applied Magix CEO Dr. Harald Zink
THE BOTTOM LINE
The numbers around the smart market don't lie…
The connected car market is forecast to grow from $54 billion in 2020 to $166 billion in 2025. The global smart-home security cameras market alone is forecast by Grand View Research to grow 15.7% annually and reach $11.89 billion by 2027.
The global market for all smart devices in a home is forecast by Statista to advance from $91 billion in 2020 to $159 billion in 2024.
Consider why Amazon shelled out $1 billion in 2018 to buy Ring, a smart-doorbell company REJECTED on Shark Tank!
SPYR's offering connects you to the world with a suite of innovative services that exploit Apple's core products to deliver unique value and life changing efficiency in your home and car.
On top of that, SPYR is creating proprietary products to add to Apple's ubiquitous universe, thus inserting themselves into one of the most widely held—literally—platforms on Earth. Most everything is executed through an Apple iPhone.
Trading at a mere 4 CENTS with a digital campaign expected to hit on social media platforms as well as a potential entrance into the growing crypto arena, make sure you put SPYR on your screen RIGHT NOW and Follow on Twitter for Updates + Play-by-Play!
We encourage all to read the SEC's INVESTOR ALERT before reading this Newsletter. COMPENSATION: GreenLeafPotStocks.com has been compensated one-hundred and ten thousand dollars cash via bank wire by a third party, Emerging Markets Consulting, LLC for a SPYR Inc. marketing services contract. GreenLeafPotStocks.com does not own any shares of SPYR. GreenLeafPotStocks.com does not investigate the background of any third party. The third party may have shares and may liquidate it, which may negatively affect the stock price. This compensation constitutes a conflict of interest as to our ability to remain objective in our communication regarding the profiled company.