FINGERMOTION, INC.
US SYMBOL: FNGR
Last Price:  $6.13  |  Website  |  Latest News
How many times have you woken up in the morning to reach for your phone? I'll guess pretty much all of you!
As the demand for a mobile tech future only increases each year, it puts one quietly trading small-cap company in a remarkable position for growth….
Especially as the company is targeting one of the BIGGEST markets in the world today!
There is no denying that one of the biggest markets and economies in the world is located in China. According to UN data, the country has a population of nearly 1.5B people…
Worldwide sales of smartphones to end users is expected to total an incredible 1.5 BIL units this year, a 11.4% growth year over year, according to Gartner, Inc
This is as many units as there practically are people in China!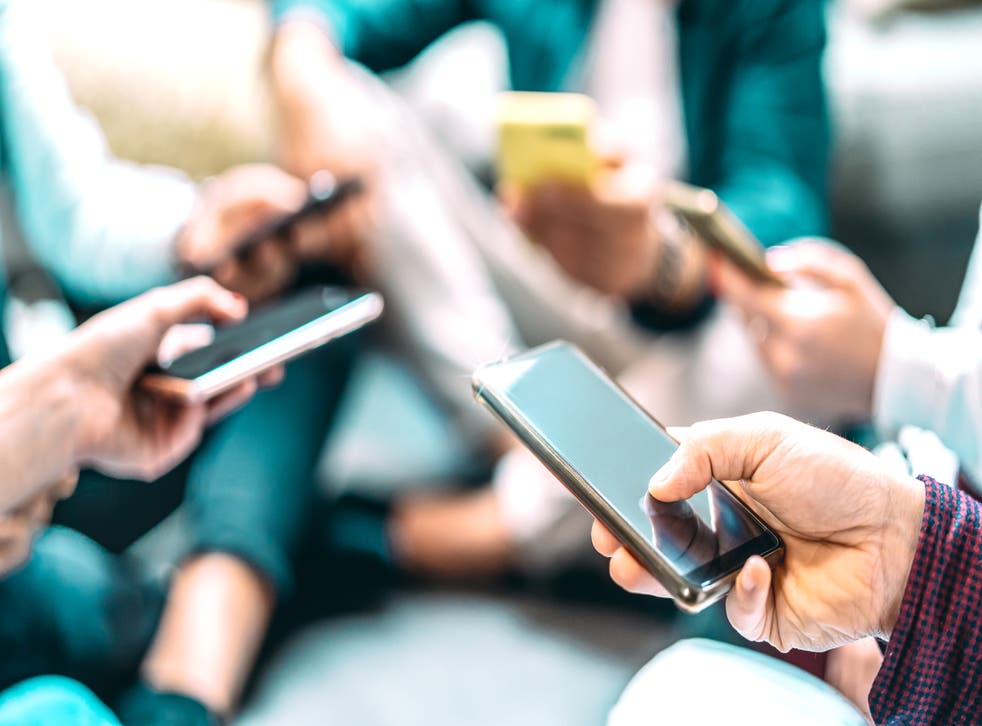 And that's what makes Today's New Alert so attractive….
This under-the-radar company is on a mission to serve over 1B people in China's enormous market with game changing mobile payment and recharge platform solutions!
And with SOARING REVENUE GROWTH and RECORD EARNINGS, PLUS a potential Chart Reversal looming…there is no better time than NOW to put this at the top of your radar!
We are is issuing an IMMEDIATE Alert on FNGR!
FingerMotion Inc. (FNGR) is a TOP TIER OTCQX traded technology company with a core competency in mobile payment and recharge platform solutions in China.
It is one of only a few companies in China with access to wholesale rechargeable minutes from China's largest mobile phone providers that can be resold to consumers.
The vision of the Company is to rapidly grow the user base through organic means and have this growth develop into an ecosystem of users with high engagement rates utilizing its innovative applications.
FNGR eventually hope to serve over 1 BILLION users in the Chinese market and eventually expand the model to other regional markets.
FNGR'S ENORMOUS EARNINGS GROWTH
In May of 2020. FNGR had a market cap of $11.63M according to Yahoo! Finance.
Today the company's market cap is nearly $250 MIL!
This mind blowing growth happened in only the course of a year.  But if you look into the numbers, it's not surprising…
And earlier this month FNGR reported RECORD Earnings Results in Q1 2022!
Here are some highlights:
Reported RECORD quarterly revenue of $6.00 million (includes SMS & MMS, Telecommunications Products & Services and Big Data businesses);
Reported quarterly growth in SMS & MMS business revenue of $1.81 million or 77% compared to Q1 2021;
Reported quarterly growth in Telecommunications Products & Services business revenue of $1.34 million or 341% compared to Q1 2021;
Reported revenues of $98,715 or 198% in Quarter over Quarter (Q4 2021 over Q1 2022) growth in Big Data;
Reported quarterly cost of revenue of $5.38 million which was an increase of $2.93 million or 120% compared to Q1 2021
As you can see, it's evident that FNGR is on a very strong growth trajectory, consistently breaking their own Records!
"Growth continues to be fueled by an expansion of subscribers in new regions along with larger purchases of SMS from our corporate clientele. This is the second consecutive quarter of Big Data revenues and we expect it to continue and eventually outpace our existing revenue streams."
– Martin Shen, CEO of FingerMotion
But wait until you see this chart…
FNGR POISED FOR ANOTHER BREAKOUT RALLY?
It's no secret we love a good bottomed-out Breakout Chart.  It's the basis of our technical strategy.
And that's why FNGR's chart DEMANDS attention immediately!
Coming off a spectacular 620% RALLY back in December, culminating in highs of 17.00, FNGR is no stranger to big moves!
Now back at those same price levels with strong support, MACD Bullish Divergence, and a potential Descending Triangle Breakout Pattern, could FNGR rally back to past highs?
Keep in mind, a return to 52 Week Highs of 17.00, would yield traders up to 177% GAINS!
So could a reversal be in the cards?  Read on….
THE FUTURE OF 5G AND MOBILE DEMAND IN CHINA
It's being said all over that 5G is the future and that it has the potential to change the world.
5G was designed to provide faster data rates, ultra-low latency, energy savings, cost reductions, higher system capacity and massive device connectivity.
The critical role of 5G and mobile services in general are paving the way for small cap player FNGR to dominate an enormous market.
Despite the recent slow-down for the constant market growth for years, China has remained the world's largest smartphone market since 2012.
Last year smartphone shipments in the country had reached over 325 million units, accounting for about 25 percent of the total volume of global smartphone shipments and current mobile phone subscriptions as of February had reached about 1.59B.
HOWEVER: The mobile phone service in China is provided by three domestic telecommunication network operators, namely China Mobile, China Unicom, and China Telecom.
Key operators like Zhejiang Mobile, Zhejiang Unicom and other large provincial operators are provisioning resources to take advantage of this burgeoning market and may look to FNGR for guidance and assistance!
FNGR – AN EMERGING LEADER IN CHINESE TELECOM
As FNGR is one of the only companies in China with access to wholesale rechargeable minutes from China's largest mobile phone providers that can be resold to consumers, let's see how this company plans to continue it's rapid growth…
Telecom Products & Services
Top Up and Recharge
Offer Top Up and Recharge Services to consumers nationwide.
Data Plan
Offer mobile data plans to consumers, including 5G plans.
Mobile Phone
Offer mobile phones to consumers online; upon order completion, our up-stream partner, or phone distributor will arrange a direct delivery to the customer.
Loyalty Points Redemption
As one of China Mobile's loyalty point redemption partners, we provide royalty point redemption services for their customers via our platforms.
Subscription Plan
Acquire new customers by offering telecommunication subscription plans.
With the company's proprietary universal exchange platform – "PigeonHoles Integration System" ("PIS"), FNGR provides seamless integration between telecommunication operators and online stores.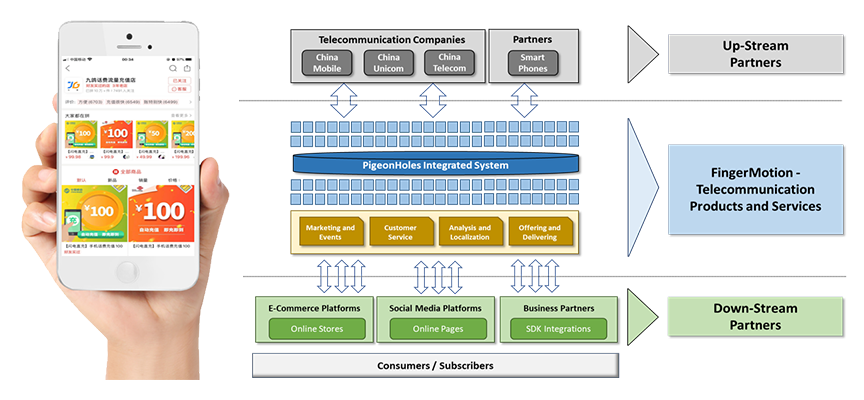 The company had consolidated all telecommunication's products & services on the PIS Platform, which allows flexibility & innovative offerings and seamless integration with multi-platforms.
SMS & MMS SERVICES
SMS Integrated Platform is registered as FNGR's IP in china that will provides a robust back-end control panel for Corporate partners to access and manage their own messaging settings.
FNGR's clients range from the Insurance and Financial industry to airlines, e-commerce and consumer markets. With millions of subscriber data in financial industry, management is exploring the opportunity of cross-marketing with other financing companies or partners.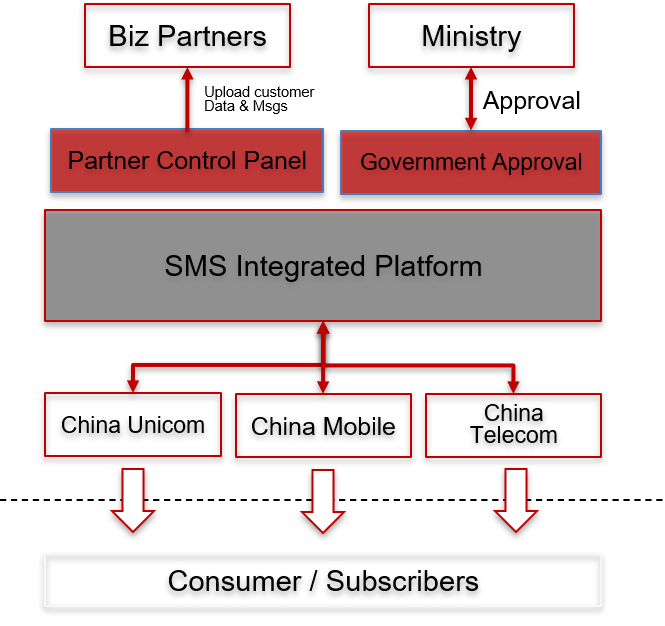 BIG DATA INSIGHTS
FNGR delivers big data enabled insurance solutions through its Big Data Insights arm "Sapientus".
The company's strategic partnerships with the largest Chinese telecommunication giants allow them to uncover behavioral insights by combining high frequency geo-location and mobile usage data with auxiliary contextual information, enabling data-driven solutions to power consumers and businesses with transformative and impactful value creation.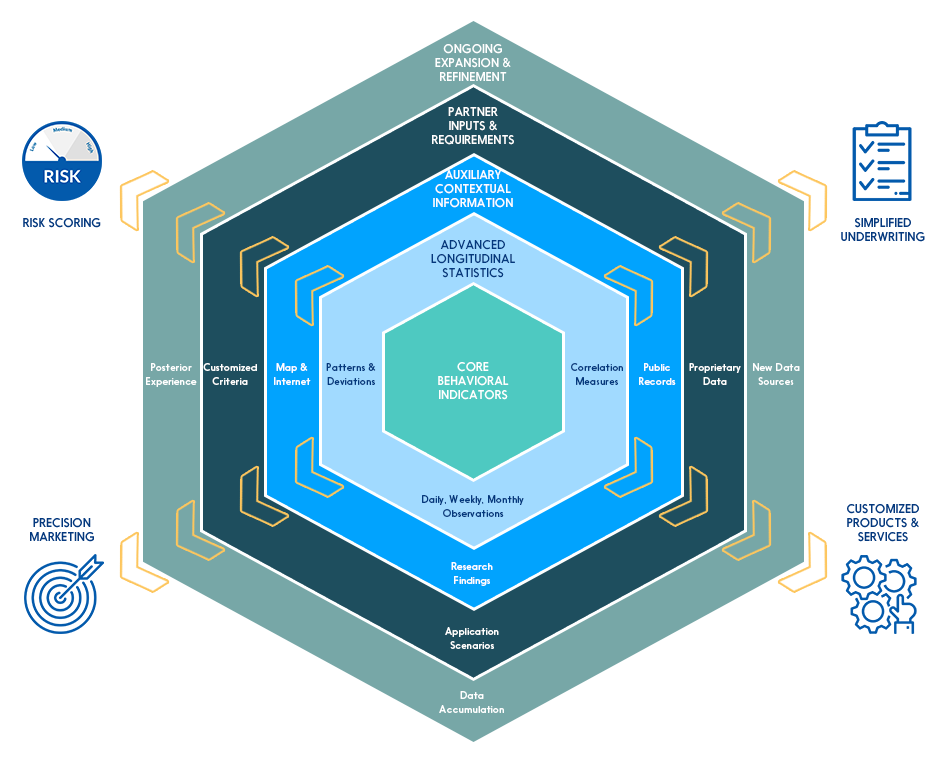 The underlying dataset is live and growing, as they continue to incorporate updated information and diversify their sources. As such, it is highly integrative to accommodate customized requirements and generate unique consumer insights, enabling depiction of individual characteristics and behaviors with vast innovation potential.
What The Company's Big Data Can Do?
Rich Communication Services (RCS)
The company's RCS platform will be a proprietary business messaging platform that enables businesses and brands to communicate and service their customers on 5G infrastructure, delivering better user experience, more efficiently and cost effectively.
This will open up a new marketing channel for FNGR's current and prospective business partners.
FNGR EXPECTING 30% GROWTH IN MARGINS WITH RECENT DEAL
FNGR has successfully entered into a volume-based contract with China Mobile Fujian. Management believes this contract will result in an approximate 30% improvement in gross margin on the Company's SMS business!
The contract negotiations results from years of collaboration between the two parties and FingerMotion's subsidiary, JiuGe, plans to continue to strengthen that collaboration by providing high-quality service to the end users.
China Mobile Fujian currently has approximately 30 million or more online subscribers, which is about 70% of the market share in the province of Fujian (source: China Mobile, https://www.10086.cn/aboutus/culture/intro/province_culture_intro/fj/).
As a result of JiuGe's strong performance on the cooperation agreement with China Mobile, it expects to continue to secure new contracts with China Mobile!
"This volume-based agreement is expected to increase our margins from 6.1% to approximately 30% and is a testament to our incredibly talented team that continues to impress our business partners. In addition to this expected increase in gross margin, we also expect the top-up revenue growth to dramatically accelerate in the next quarter and through the rest of our fiscal year ended February 28, 2022."
"With the forthcoming arrival of two exciting new business segments in insuretech and 5G, and their corresponding revenues, we want to assure our shareholders that are working diligently towards positive earnings this year."
– Martin Shen, CEO
WHATS NEXT FOR FNGR? A NEW APPROACH TO INSURANCE!
FNGR's subsidiary Xunlian Tianxia Technology and Happy Life Insurance, have entered into a collaboration to develop an innovative insurance business model that is powered by data and is intended to deliver a suite of digital insurance solutions for consumers.
In China, there has been a rapid surge in the rate of adoption of online insurance products.
Online insurance premiums exceeded 290 billion yuan (US$44.8 million) in 2020 (Source: http://insurance.cngold.org/c/2021-06-21/c7658166.html) and is continuing its growth trajectory.
The marketplace is characterized by a handful of players that are actively utilizing big data, cloud computing, artificial intelligence (AI), and other value added technology in order to augment the traditional insurance business.
The challenge has been implementing programs that are capable of generating integrative value combining insurance expertise and technological innovations such that both the consumer and the insurance company are able to reap the benefits.
With China leading the pace of global insurance growth, it is the ideal moment for FNGR's Xunlian Tianxia Technology and Happy Life to enter the Insurtech Market!
What is so mutually beneficial is that FNGR's Xunlian Tianxia Technology has an excellent grasp on detailed profiling of the potential insured while Happy life understands the type of insurance products that resonate with consumers.
There are also a number of synergies that are unique to FNGR that range from its AI and behavioral analytics, mobile recharge, SMS, and e-commerce platforms.
The ultimate goal of this collaboration is to unleash the power of data and technology that is expected to uplift the overall insurance value chain and further elevate FingerMotion's capabilities in serving the financial industry and contributing to the fintech revolution.
The company has completed the 1st stage of prototyping of its insurtech model and expects completion by the end of this calendar year!
THE BOTTOM LINE
It's no secret that China's mobile arena is enormous and FNGR is aggressively going after it…
And that's what makes FNGR such an attractive play at this level.
This is a company that is trading on the OTCQX – the TOP TIER of the OTC markets – and has a story that reads like a Big Board narrative!
As the future of mobile continues to gain speed, FNGR may be the hottest telecom company hiding under the radar!
Revenues are already exceeding millions of dollars as the company consistently breaks their own Earnings Records every year!
KEEP IN MIND: A Bounce back to FNGR's 52-week high of $17 implies possible upside of nearly 200%!
With all that and more, make sure you put FNGR on your screen RIGHT NOW and Follow on Twitter for Updates + Play-by-Play!
We encourage all to read the SEC's INVESTOR ALERT before reading this Newsletter.
COMPENSATION:  GreenLeafPotStocks.com has been compensated eighty thousand dollars cash via bank wire by a third party, Awareness Consulting Network LLC for a one day FingerMotion Inc. advertising services contract. GreenLeafPotStocks.com does not own any shares of FNGR.  GreenLeafPotStocks.com does not investigate the background of any third party. The third party may have shares and may liquidate it, which may negatively affect the stock price. This compensation constitutes a conflict of interest as to our ability to remain objective in our communication regarding the profiled company.